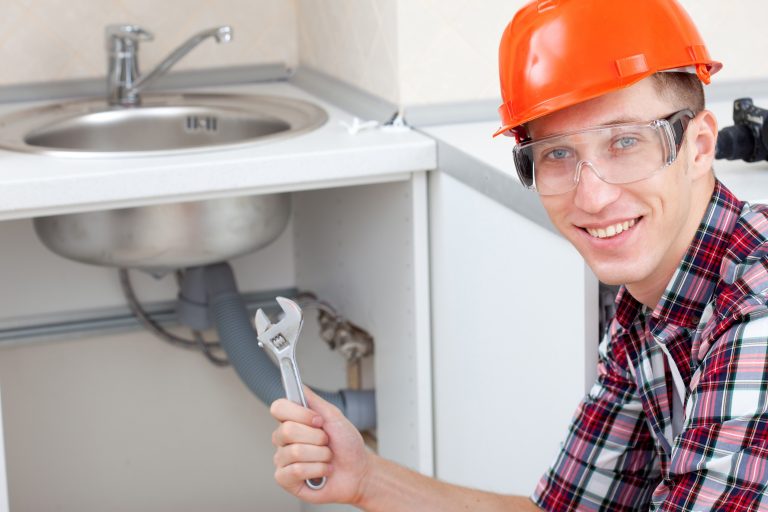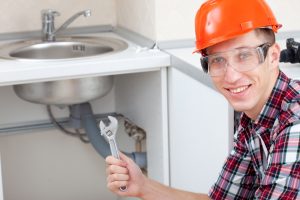 Massachusetts is experiencing a growing need for plumbers, which means now is an excellent time to launch a plumbing company.
According to the Bureau of Labor Statistics, "about 48,600 openings for plumbers, pipefitters, and steamfitters are projected each year, on average, over the decade". This implies that there will be a great demand for qualified plumbers and opportunities for those looking to launch their own businesses.
However, it's important to acknowledge that it's not easy to launch a plumbing business. There's a lot to consider – from licenses and permits to finding customers and managing finances. Attending a plumbing school in Massachusetts can be the key to unlocking your entrepreneurial dreams, whether you're an experienced plumber looking to expand your business or a complete novice. Let's dive right in to learn how.
Gain the Required Skills and Knowledge
Plumbing is not just about fixing leaky pipes and clogged drains. It's a complex and dynamic trade requiring much expertise and skills. And that's precisely what you'll learn in a plumbing school.
Some specific skills you might acquire during your plumbing training include:
Technical skills: Knowing how to work with various pipe sizes, fittings, valves, and fixtures is essential in the plumbing trade. Plumbing programs educate future professionals in the ins and outs of water distribution, wastewater treatment, and related infrastructure. Also covered: the use of plumbing tools and equipment, as well as troubleshooting techniques.

Safety and regulations: Plumbing is not just about getting the job done.  It's also about doing it safely and within the legal framework. You'll learn about safety practices, codes, regulations, and permits you must follow as a plumber. This knowledge is crucial when running a plumbing business in Massachusetts.
You might think that you can learn all of the above while working. And you might be right, but why go through all of that trouble when you can get a head start by going to plumbing school?
Also, going to plumbing school shows potential customers that you take your job seriously and are committed to doing high-quality work consistently. It is a very effective strategy for winning over the confidence and esteem of your potential new customers.
Receive Hands-On Training
If you want to be a good plumber, it goes without saying that you need a lot of hands-on experience. There is a limit to how much information can be taught in a traditional school setting. If you don't get your hands dirty at the start of the process, you won't be able to learn everything you need before going out into the field.
Because of this, we place significant importance on getting students practical training at Masters Plumbing & Gas School, a plumbing school Massachusetts residents know and trust. If you want to be a successful plumber, getting real hands-on experience is an absolute requirement. Before advancing you to the next level, we will provide you with practical training in a supervised environment to better prepare you for success in the "real world."
Apprenticeships are available to students who are enrolled in our plumbing school. During this time, students have the opportunity to gain valuable real-world experience while working alongside licensed plumbers.
So, if you want to open a plumbing business in Massachusetts, you need to have the training and experience to back up your claims. Our hands-on training program is made with this specific goal in mind. We will give you the education and practical experience you need to face any problem head-on.
Get Licensed and Certified
You probably already have an idea of the challenges you'll face when starting a plumbing company. One of the most crucial steps in establishing a legitimate plumbing business in Massachusetts is to obtain the necessary licenses and certifications from the Massachusetts State Plumbing Board.
For starters, it's required by law, and second, it demonstrates to your customers that you're an established and reliable business. They can rest easy knowing they can trust you to fix any plumbing problem that arises.
Attending a plumbing school in Massachusetts like Masters Plumbing & Gas School can be a huge help when preparing for these exams. You will be provided in-depth training on the various topics covered by the licensing and certification exams, as well as hands-on experience that will help you feel confident enough to ace the exams and show your client that you're the real deal.
Network with Industry Professionals
If you're looking to break into the plumbing industry in Massachusetts, networking is another crucial piece! 
Here's the deal: plumbing schools in Massachusetts are full of industry professionals who are there to share their knowledge and experience with you. Additionally, they may know other working professionals who can assist you. You can make the most of this opportunity to establish long-lasting ties.
A plumbing program is similar to attending a networking event, except that instead of forced small talk and tasteless appetizers, you receive in-depth instruction from industry professionals.
As a final point, let's pay attention to the role of the teachers. Experienced individuals here are happy to impart their knowledge to you. They can help you understand the business side of things while providing you with the technical expertise you need to advance in your field.
Conclusion
We have looked at the many ways in which Massachusetts plumbing schools can help aspiring plumbers launch successful plumbing businesses. Attending plumbing school has countless advantages, including learning cutting-edge industry techniques, getting a license, and gaining valuable work experience.
The best way to stand out in the plumbing industry is to acquire extensive training and experience.  Attending Masters Plumbing and Gas School, a plumbing school Massachusetts locals have come to depend on is one of, if not the best, way to do just that. You will get the best education and practical experience possible thanks to our qualified teachers and cutting-edge facilities.
Take the first step in achieving your dream of starting your own plumbing business today by enrolling at Masters Plumbing and Gas School.